Healthcare Services
---
Full Service Veterinary Clinic
The veterinarians and staff at Countryside Animal Clinic strive to provide our clients with the most advanced medical care and state of the art equipment. We provide in-house general and orthopedic surgical procedures, with a full range of diagnostic laboratory services. We offer physical examinations, vaccinations, heartworm and parasite prevention, dentistry, laser surgery, laser therapy and a full on-site pharmacy.
Veterinary Surgery
The veterinary surgeons at Countryside Animal Clinic provide a full range of soft tissue surgeries such as routine spays and neuters to more advanced procedures, including orthopedics. Our veterinarians and assistants are trained in state of the art techniques and equipment. All of our patients are watched very closely by a surgical assistant throughout the entire procedure using Pulse Oximetry equipment to monitor their heart rate and oxygen levels. Our doctors perform these procedures using the latest advancements in anesthetics that are tailored to your pet's individual needs.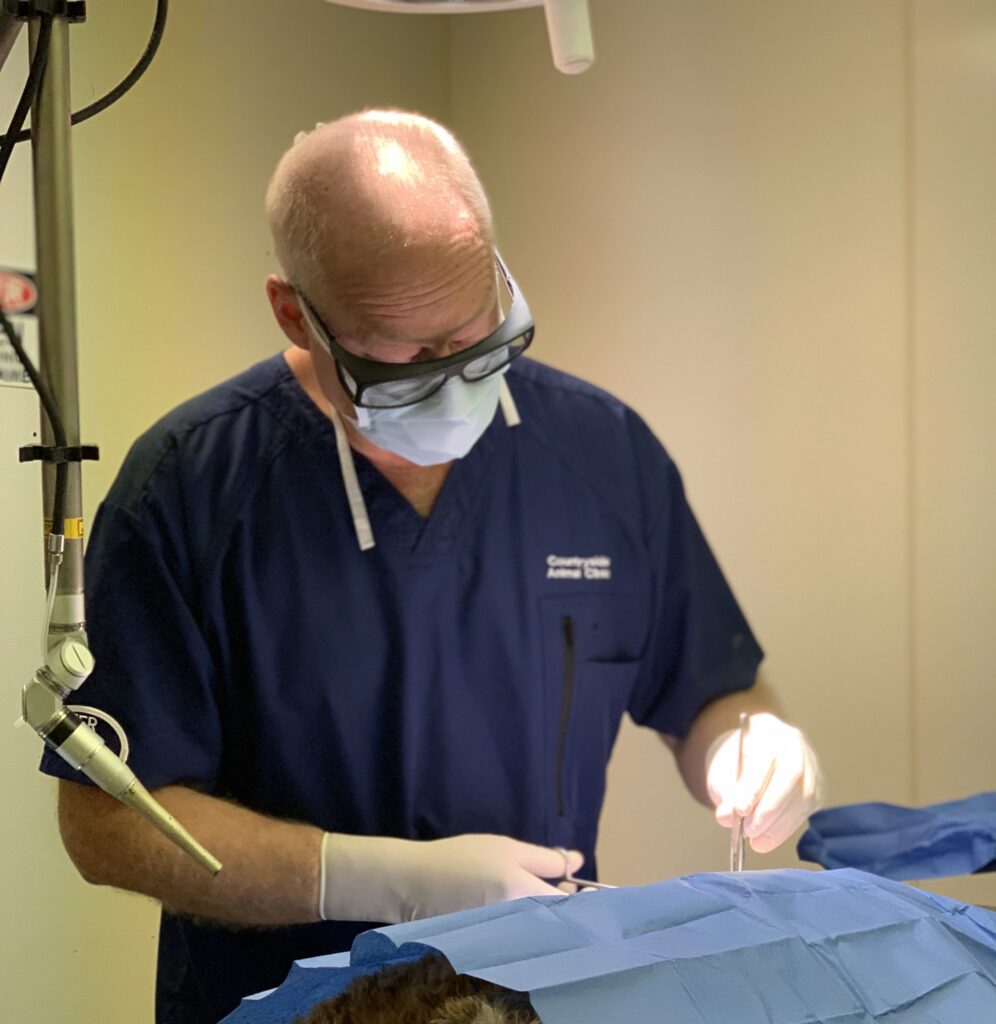 In-House Laboratory
Our fully equipped in-house laboratory allows us to provide several diagnostic services including CBC, blood chemistries, intestinal parasite screenings, heartworm and tick borne disease panels, ear and skin cytology, urinalysis and more. Most of our diagnostic testing, including blood work, can be completed within minutes while you wait!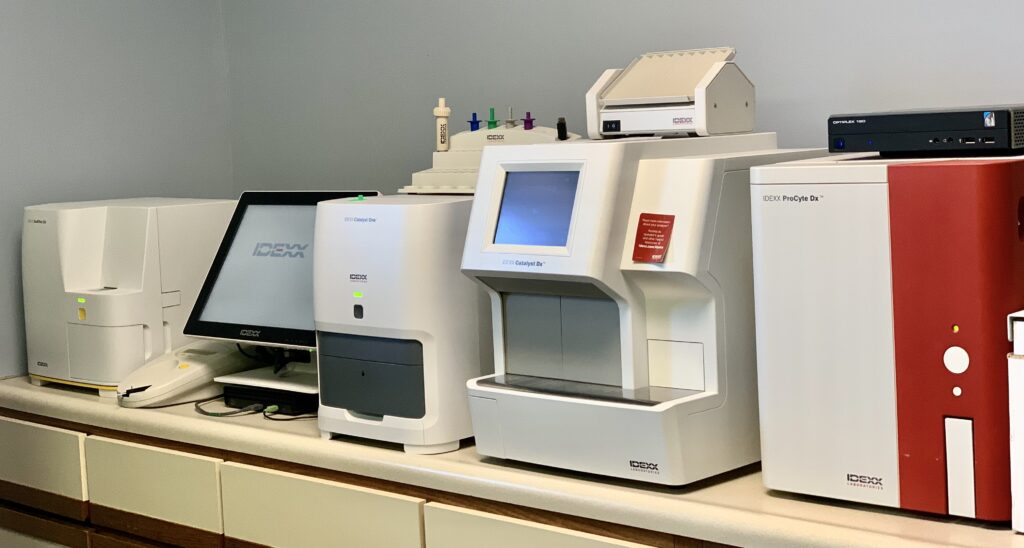 Digital Radiology
Our digital radiology (X-ray) equipment allows for fast and accurate diagnostics using minimal radiation exposure, therefore, generating less stress on your pet. The digital imaging program delivers instant results that can be adjusted for better contrast and clarity, unlike traditional X-ray films. Radiographs can better help veterinarians evaluate muscular-skeletal, digestive, cardiovascular, and urinary systems.
Dentistry
Dental health for your cat or dog is just as important as it is for you! Dental disease is one of the most common health issues in cats and dogs. It is more than just dirty teeth and bad breath. Plaque and tartar that build up on your pets teeth can cause gingivitis, and when left untreated, it can cause periodontal disease, tooth loss, bone loss, abscesses, extreme pain and irreversible damage to the heart and other vital organs. At each examination, our veterinarians evaluate your pet's dental health and discuss the best treatment plan and preventative care.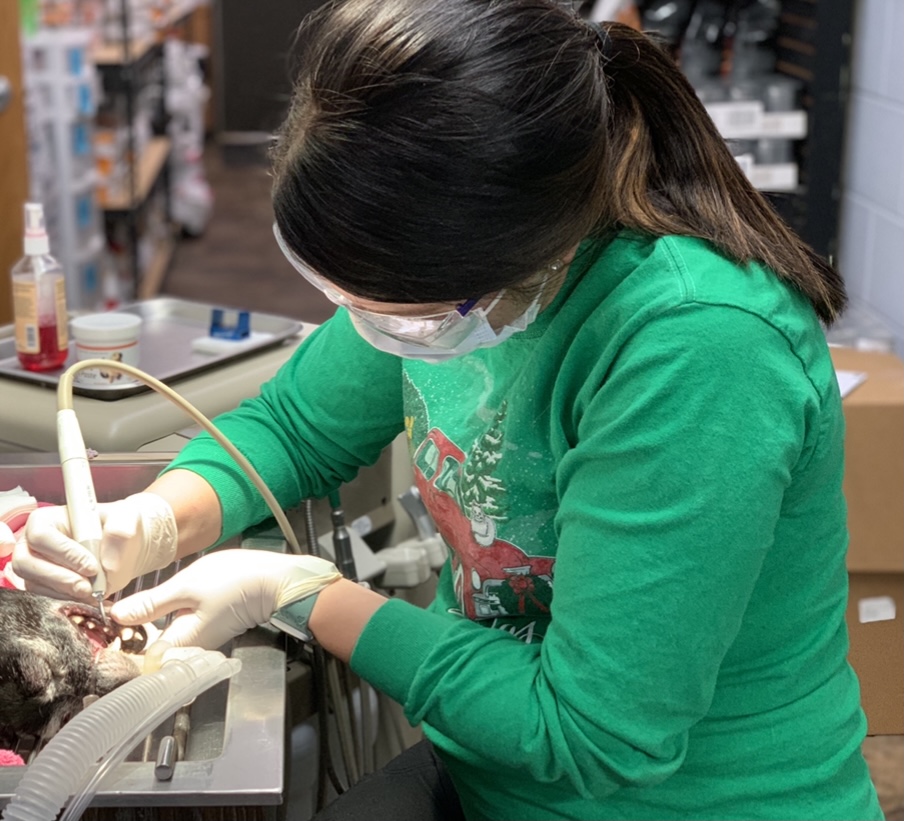 Laser Therapy
Laser therapy is a non-invasive, drug-free, surgery-free treatment that reduces pain and inflammation, and speeds the healing process. Our veterinarians often use laser therapy in conjunction with their patient's current treatment plan. The laser light is delivered through a non-invasive hand piece to treat the affected area. Your pet will feel a warm, soothing sensation that often leads to relief and relaxation. Most treatments are completed within minutes, and in certain cases, results are seen immediately after the first treatment. Ask your veterinarian how laser therapy can benefit your pet today!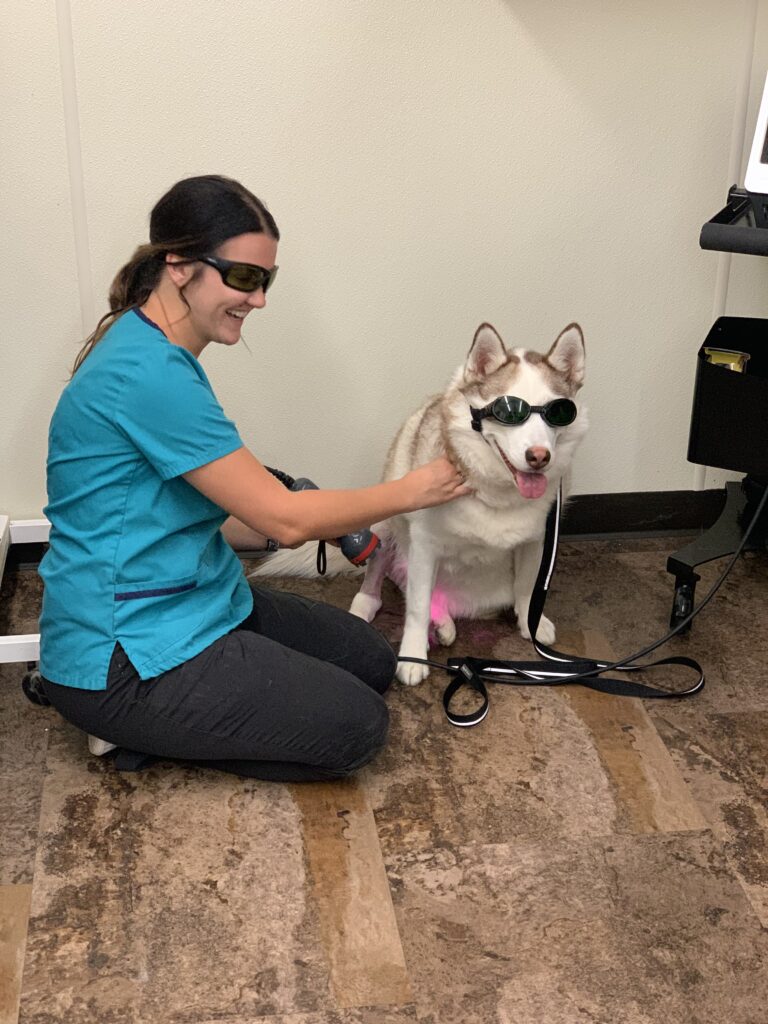 Microchipping
Life is unpredictable and a beloved family pet can go missing at any moment. Sadly, most lost pets never get reunited with their family because they had no identification on them. Microchipping your pet is a safe, easy, and affordable way of making sure you and your pet are reunited as soon as possible. The microchip, which is as small as a grain of rice, is inserted under your pet's skin between the shoulder blades in a similar way that a vaccination is given. Each microchip has its own unique identification number that is registered to you.Ask us about microchipping your pet today!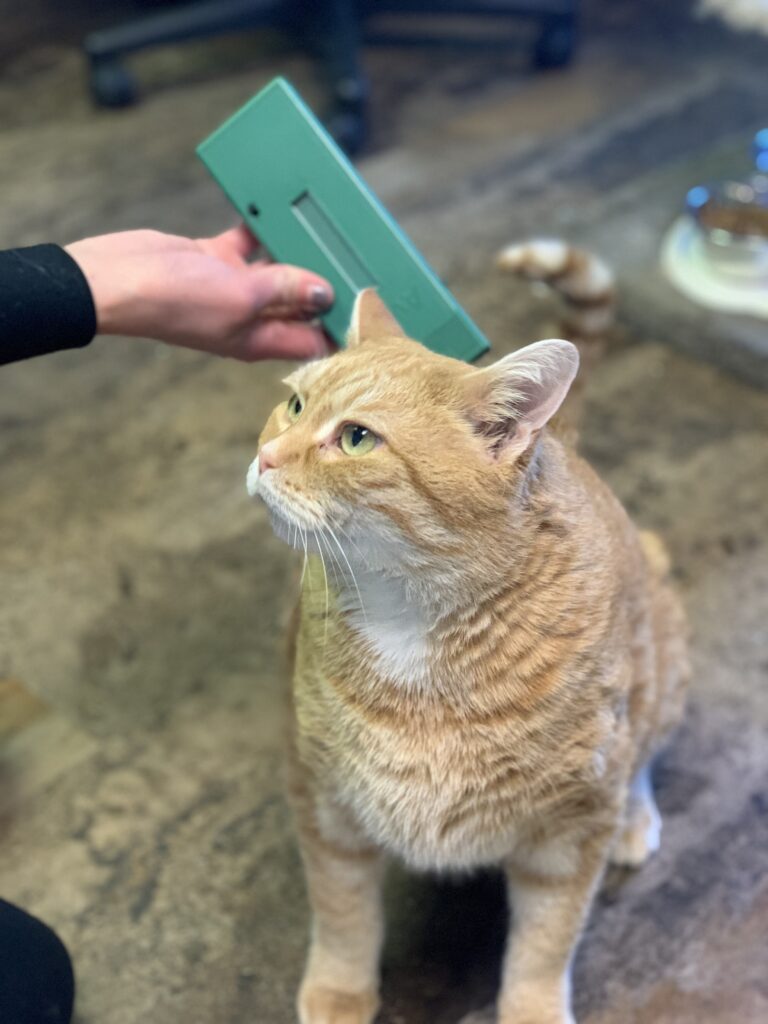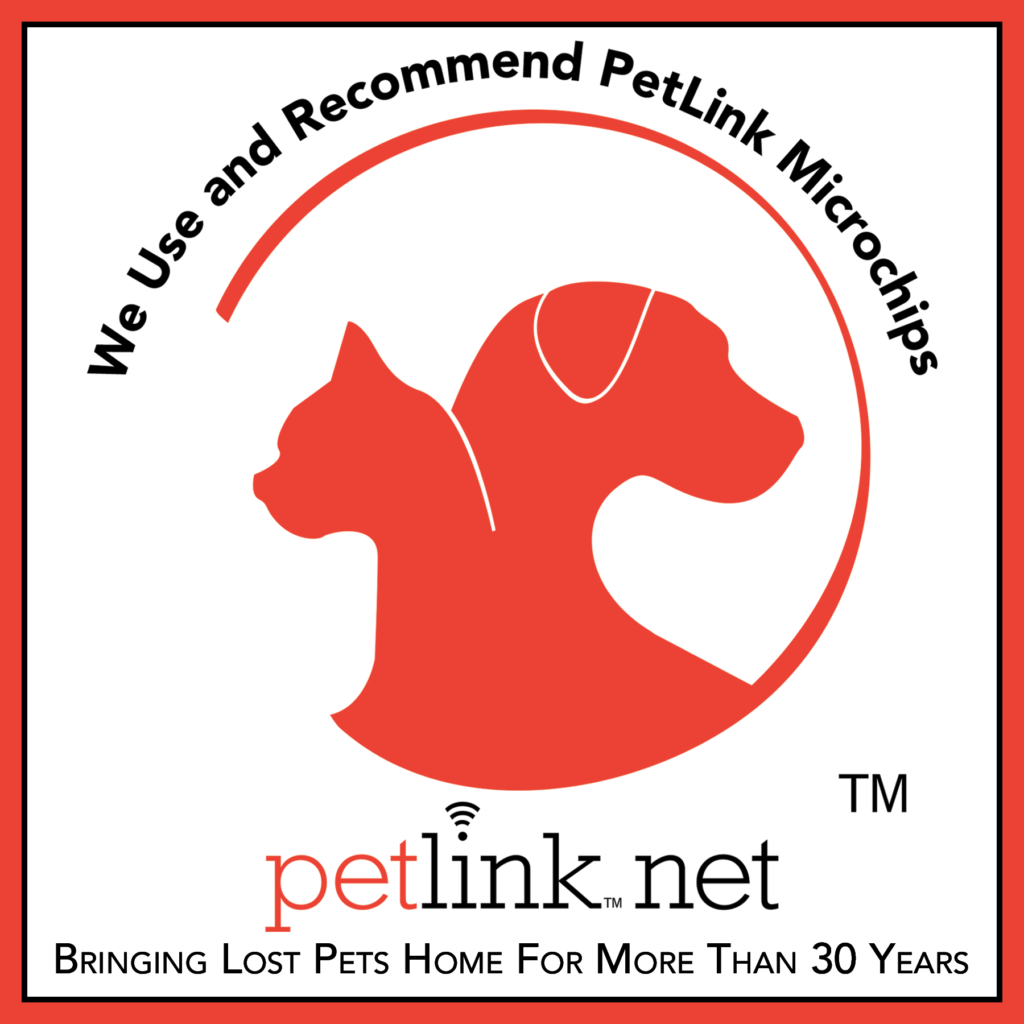 Parasite Prevention
Protecting your pets from deadly parasites is easy and affordable! Don't wait until it is too late. Parasites are easily prevented by giving a once a month chewable, applying a topical, or a once a year injection called ProHeart. Ask your veterinarian which option is best for your pet.